Dr. Scott Brunengraber is a licensed Chiropractor serving the Smithtown community.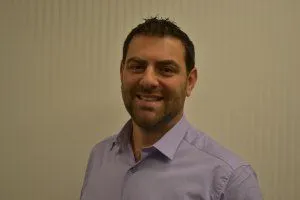 Dr. Scott Brunengraber is the owner and Director of Smithtown Wellness. With more than 24 years of Chiropractic experience, Dr. Brunengraber is committed to helping families in the Greater Smithtown community experience improved health and vitality. He enjoys educating others on how to manage stress, prevent injury and maintain peak performance in all facts of life. Through genuine care and education, Dr. Brunengraber aims to empower others to experience their optimal health potential.
The doctor became interested in Chiropractic when, as a teenager, he was seriously injured and could not walk. After two weeks of bed rest, he was literally carried into a Chiropractor and walked out on his own two feet. In addition, his asthma, so severe that he was hospitalized in the past, resolved itself within a few months of starting care. Knowing he was always going to pursue a career in healthcare, this event changed him forever and sent him on a path of learning more about Chiropractic and it's effects on health.
Dr. Brunengraber's path towards wellness all started during his college years earning a B.A. in Physical Anthropology from the University at Buffalo. While attending UB, his focus was on comparing and contrasting the various healthcare systems that existed in different cultures, recognizing that those that merely treated symptoms did not fare as well as those that addressed the problem. He was exposed to non-western ideas of health and healing which solidified his desire to become a Chiropractor, to seek education that would enable him to think more objectively, intuitively, and therefore be better able to help his patients and clients heal.
He then went on to receive his Doctorate of Chiropractic from Life University in Georgia, graduating Cum Laude.
Dr. Brunengraber specializes in family wellness care, pediatric and peri-natal care as well as nutritional counseling. His love and passion for restoring people's health stems out of his own quest for health for himself and his family.

He is a member of the International Chiropractic Pediatrics Association and the New York Chiropractic Council, where he has held both local and statewide positions including Suffolk County President and Vice-President, Executive Officer state-wide, and most recently, served as the organization's Vice-President.
Dr. Brunengraber currently resides in Hauppauge with his wife Danielle and their three children, Max, Ariella and Samuel. In his spare time, Dr. Brunengraber enjoys motorcycling, outdoor activities and traveling with his family. His wife is from the Smithtown area where she sells real-estate with her family as part of the 'Lenard Team'.