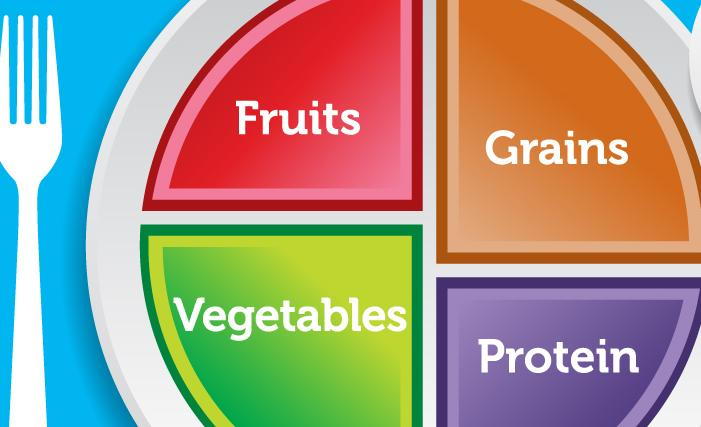 Upsetting the pyramid.
It's taken a few decades, but finally we as a nation have dismantled the food pyramid.  One cannot even call it outdated, for calling it such implies that it had scientific backing at one point.  It did not.  It was a ploy to have Americans consume more of what we are known to produce…grain-based products.  It also minimized fats to a sparing amount, something we know now to be quite harmful to our health.
Fats weren't given the proper respect they're deserved with the pyramid's replacement, www.ChooseMyPlate.gov. This guide has shrunken the grain category but eliminated the fats category… dangerous and unscientific choice yet again.  It is troubling that our government seemingly plays into the hands of the food industry time and time again.  The food industry demonized fats a few decades ago and we were catapulted into an era of "low-fat, heart healthy" nonsense that led to increased diabetes and continued our rates of heart disease.  It also caused increased systemic inflammation, and according to this health professional, contributed to the rising rates of auto-immune diseases.
In our office we amend the ChooseMyPlate guide to add a category for fats like avocados, coconut oil, nuts, seeds and other healthy versions, while basically eliminating grains, or at least, minimizing their role in our diet.  Grains are part of the "eat sparingly" section, like sweets. ( In another article, I will go into the negative attributes of grains, but for now, I am asking the readers of this column to simply minimize their grain intake to 2 servings a day.  Books like "Grain Brain" by David Perlmutter and "Wheat Belly" by William Davis, are great places to start.)
Proper nutrition ensures we have what is necessary to properly run, fuel, build and repair our bodies.  However, food can also be a tax on our systems, regardless of us being able to consume it with little to no visible side effects. (read: immediate side effects).  More often than not, the impact our diet has on our health is not felt for quite some time down the line.  End result? Diseases based in inflammation like cancer and autoimmune diseases, not to mention obesity and diabetes!
One thing am I urging those who consult with me and those of you reading this column, is to not look at these dietary shifts as "fads".  A lot of what is being talked about now is not new…it's just not being ignored to the extent that it was in the past.  Abandoned ways of eating are being rediscovered and the public is waking up to the realization that the food industry has been treating them as cash cows with little to no regard for the general health of our nation.  Our health has been traded for the viability and profit of an industry.  It's simply criminal and there is plenty of blame to pass around.  But it's up to us to make smarter health decisions for us and our families.  We as Americans are finding out in ever increasing numbers, that we cannot rely on anyone to keep us and our families healthy.  The knowledge and experience is out there.  Seek it out.  Make your own decisions.  Let's make the time we have on this rock hurdling through space count!!!
Dr. Scott Brunengraber has been in practice since 1999 and has been the owner of Smithtown Wellness for over 20 years where he employs common sense approaches to healthcare by combining modern chiropractic and nutritional counseling with  one-on-one personal attention to care.